It's that time of year – sweater weather, colorful leaves, and warm drinks – and I have a great list of movies to go along with the arrival of autumn.
Fall Film List Criteria
No Halloween movies. Sadly, this excludes Donnie Darko, but if you want an exhaustive list of Halloween movies, check this Wikipedia list out. And here is my theory about Donnie Darko.
Movies must either take place in fall or an obscured season in which there is no snow and the characters wear warm clothing.
No monster movies. Monster movies are too many and the seasons aren't always fall. This includes movies like Twilight (vampires) and Godzilla (big monsters). Vampire movies and monster movies both have their own lists on Wikipedia.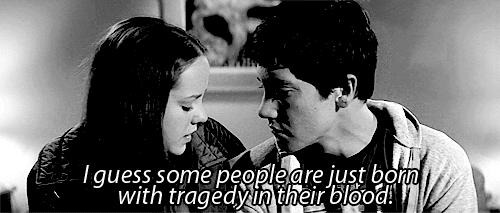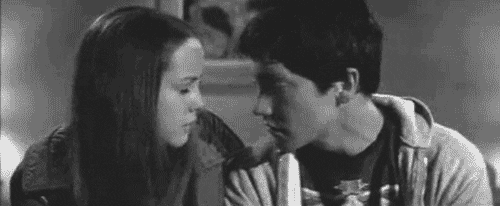 My Favorite Fall Films
Dan in Real Life
Dan in Real Life is not Steve Carrell's funniest role, but it is arguably his best. He dances worse than a dying monkey, fails at parenthood, and falls madly in love, all in a beautiful Rhode Island fall setting.
Planes, Trains, and Automobiles
Steve Martin and, drumroll please, John Candy go on an emotional and hilarious journey home. Their goal, get Neal (Steve Martin) home in time for Thanksgiving dinner. This is John Candy's best performance, and quite possibly John Hughes's best film.
Silver Linings Playbook
Watch two of Hollywood's finest, Jennifer Lawrence and Bradley Cooper, act out two crazy people who just might be perfect for each other. This is romantic comedy in a class of its own. While it's not as funny as romantic comedies like The Wedding Singer or The 40-Year-Old Virgin, it definitely cranks the drama up a notch. The film setting revolves around football season.
Road Trip
"The greatest story ever told." And it's set in fall, mostly at Ithaca College. While this may not truly be the greatest story ever told, it is a damn good one. It is early-2000s teen movie goodness. This one is definitely on the funny side of the romantic comedy genre. It has a great soundtrack to boot.
Big Daddy
Big Daddy does have a Halloween scene, but it's not on Wikipedia's list of Halloween movies so we're counting it in. This is Adam Sandler in his prime. If you haven't seen Big Daddy, watch it as soon as possible.
Stuck in Love
This is probably our least favorite on the list, but it's definitely a fall movie, and the characters have some interesting discussions. Well worth the watch if it is on Netflix or some other streaming service so you don't have to pay any extra to see it.
The Secret Life of Pets
Cartoons aren't for everyone. Sometimes they are overly kiddy. The Secret Life of Pets has its quirks, but overall it is a hilarious movie with gorgeous animation and a fall setting.
Paterson
This movie is a poem. It is one of those movies you can watch over and over again. It doesn't get old because it is an atmosphere film. You watch it for the warm feeling rather than the story line. We vote Paterson as the best Amazon Original ever made.
Moonrise Kingdom
The most unique film on our list. Technically it takes place at the end of summer, but it is too good and too autumnal to go on our summer movie list.
Same Kind of Different as Me
I don't usually care for movies with death or sadness in them. This one shows plenty of human suffering. Still, it is a great fall movie, worth watching. It tugs at so many heart strings that it could almost be a Hallmark original, but it has the most beautiful autumn scenery of all.
Other Great Fall Movie Lists on the Web
While Wikipedia doesn't yet have an article dedicated to movies set in autumn, there are several other decent lists around the web. Here are the best lists I have found.
Movies set in Autumn/Fall (IMDb)IMDb is the ultimate movie website, so of course it is going to have a good list! This list contains 69 titles.
23 Movies Guaranteed to Get You in the Autumn Mood (Buzz Feed)This list is interesting in that there are a couple movies that aren't specifically set in autumn, but users give reasons why they consider them fall movies anyway. For example, Garden State is not exactly an autumn movie, but it was added to the list with this explanation: "The first time I saw it was in October, right around the time I fell in love with my now husband." – Melissa Linton Ferrell, Facebook.
Great Movies That Take Place in Autumn (Ranker)If you're not familiar with Ranker, it is a site with lists that users can edit and vote on. When I last checked, the list contained 68 fall flicks.
Drop a comment and let me know your favorite fall flicks!